Modify Order:
Click on

on the main screen.
The purpose of the Modify order, to make changes in the order or to settle the order.
Modify Order:
1. Need to make changes in order items
2. Add more items
3. Change payment mode of the order
4. Mark as Paid
5. UnAssign Driver
After clicking on Modify Order, the following list be displayed. This list can be filtered by 3 options and its based on the user priveileges. See more details at Modify Orders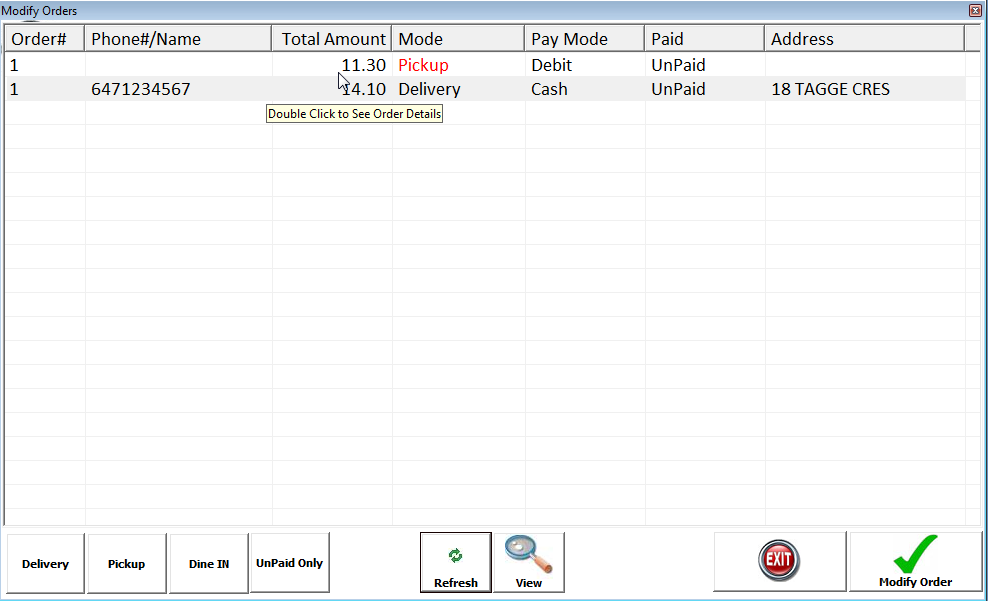 Click on the respective button to filter orders for Delivery/Pickup or Dine-In orders.

This will show all UnPaid Orders only

To see the details of the selected order, or Double click on the top list to view details.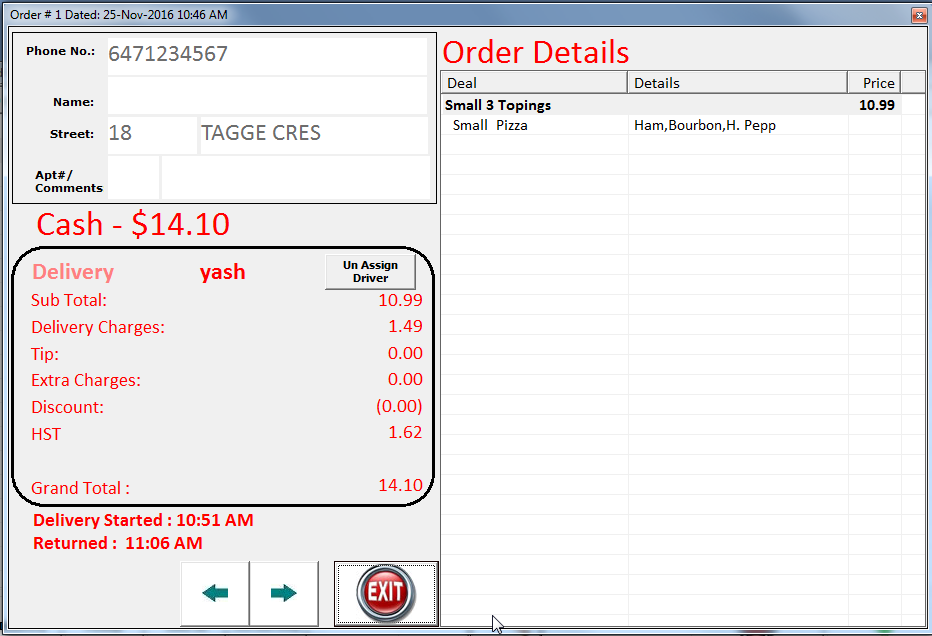 - Click to UnAssign Driver from Delivery.

Click on Modify Order to start modify the Order. System will display details of the order, make the changes and then click on "Save/Print". If there are no changes done, by Default system will not print the receipt. If you want to print the Receipt, click on "Do not Print Receipt" , then this button will be changed to "Print Receipt", Select the correct method of payment and click OK to save/print the order.
Created with the Personal Edition of HelpNDoc: Create iPhone web-based documentation